What to do / February
What to see / Nature
Miami Beach Botanic Garden
October, 2014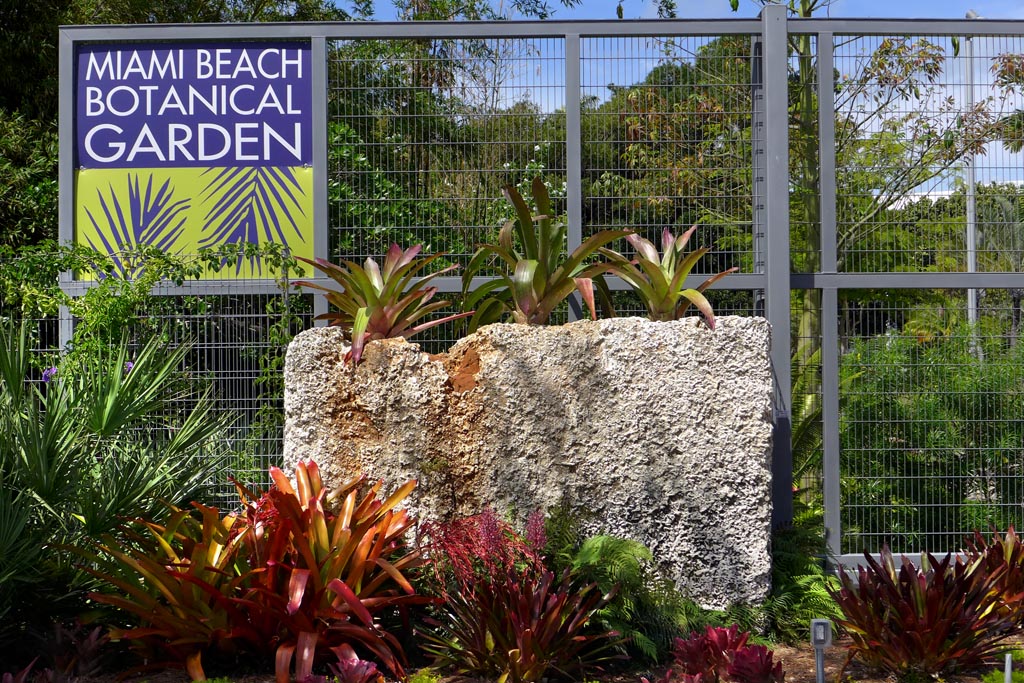 Tired of the noise on Ocean Drive? Too many people on Lincoln? Beaches are too crowded? Take a break at the Botanic Garden in Miami Beach. A magical place, quiet and cool. You can walk among beautiful flowers, sit and read a book in the shade of a banana tree, take a nap on the lawn. All in perfect silence.
And if you want more activity, you can choose between Yoga or Tai Chi lessons, readings, courses on how to use herbs cooking, how to create a garden at night or how to prepare your kombucha … (and a lot of other weird things that you will find on their site).
Some activities are free (daily meetings of meditation, for example), others have modest prices (yoga, and various courses), while the playful moments (picnic on the patio, Halloween party, breakfast etc) are a bit more expensive. But the entrance to the garden (from Tuesday to Sunday from 9 to 5) is always free.
The Botanic Garden in Miami Beach, was born in 1962 (the area was a golf course since the 20's), due to periods of economic crisis was in a state of neglect, then Hurricane Andrew in 1992 gave him the finishing blow, devastating it. In 1996, a nonprofit organization has "adopted" the garden and, with an investment of over one million dollars, has given new life to these more than 10,000 square meters of green. Today the garden contains plants and wonderful flowers, a Japanese garden, a pond and a couple of rooms for meetings. From January to April, every Wednesday morning, it also hosts a delicious farmer's market with local and organic products.
During Miami Art Basel, usually held in December in the Convention Center just across the street in front of the garden, a genetic change occurs: from quiet and enchanted the Botanic Garden becomes a busy hot spot where to eat a salad, a sandwich, a slice of cake. And often meetings (for breakfast or for a drink) with artists, gallery owners, art critics are organized. All very interesting but very crowded. At that time, the garden is another thing, nice but not more so relaxing.
And if you will find out that you like the botanical gardens, make sure not to miss the most famous tropical garden of the United States, the Fairchild Tropical Botanic Garden, just a 40 minutes drive from Miami Beach.