What to see / Art & Culture
What to do / Nightlife, When it rains
Miami Beach Cinematheque
July, 2014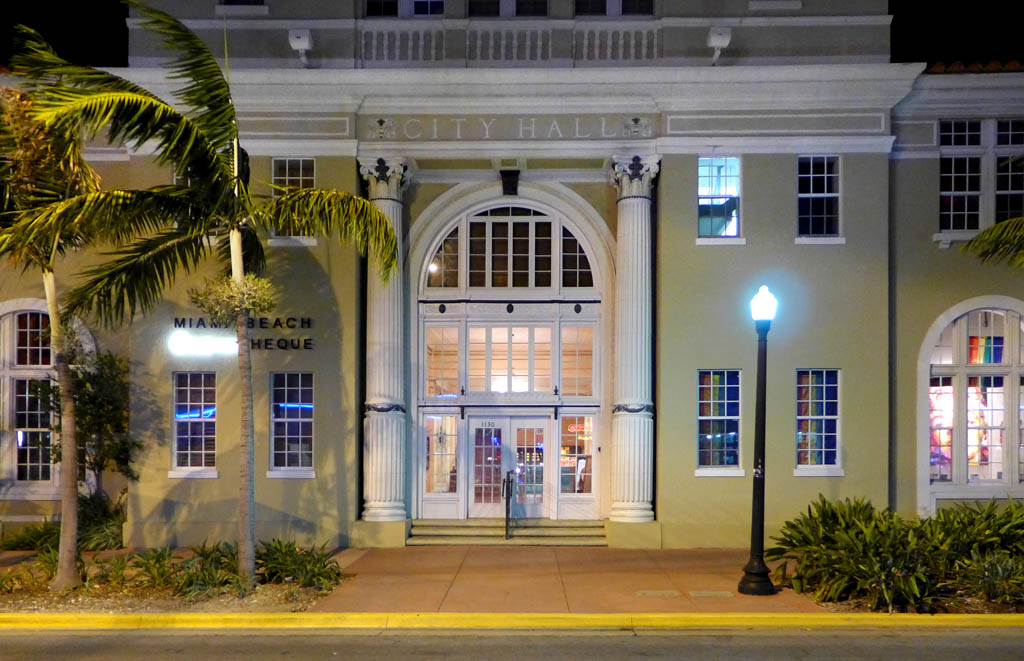 What a show! In (and for) every sense.
We were wandering around Deco District, to be precise on Washington Ave., when we saw bills announcing a French cinema festival, I don't remember who the director was.
The same evening, around 9pm, we went to the ticket office, where people of different nationalities were queuing.
Once inside we couldn't believe our eyes: the foyer seems like a small library with books, pictures, and cinema memorabilia. The theatre is very comfortable with 50-60 seats, some small sofas and posters of old and new movies. There's an old-time atmosphere together with excellent audio and video quality.
Miami Beach Cinemateque is one of the places not to be missed, especially if you're enthusiastic about cinema; they show foreign movies, independent productions, documentaries, as well as feature length and short artistic films. They're also highly dedicated to Italian cinema: that's where we saw Sorrentino's "La Grande Bellezza". We also took part in the rooftop party afterwards (to recall a scene from the movie) at the High Bar on the roof of the Dream Hotel: we had a really enjoyable time there after the movie.
The Cinemateque was established, and is now managed, by Dana Keith. From 2003 to 2011 it was in a Mediterranean Revival Hotel in Espanola Way. Then it moved to its current location inside the old Miami Beach City Hall (a 1927 building) on Washington Ave/12th St.
This is the link to have a look at the show schedule
http://miamibeachfilmsociety.memberlodge.org/calendar
I recommend that you to spend an evening or an afternoon sitting in the confortable red armchairs watching an Arab movie, a French documentary, a short American animated film, an Italian retrospective…