What to see / Nearby
Where to sleep
The Biltmore Hotel
August, 2014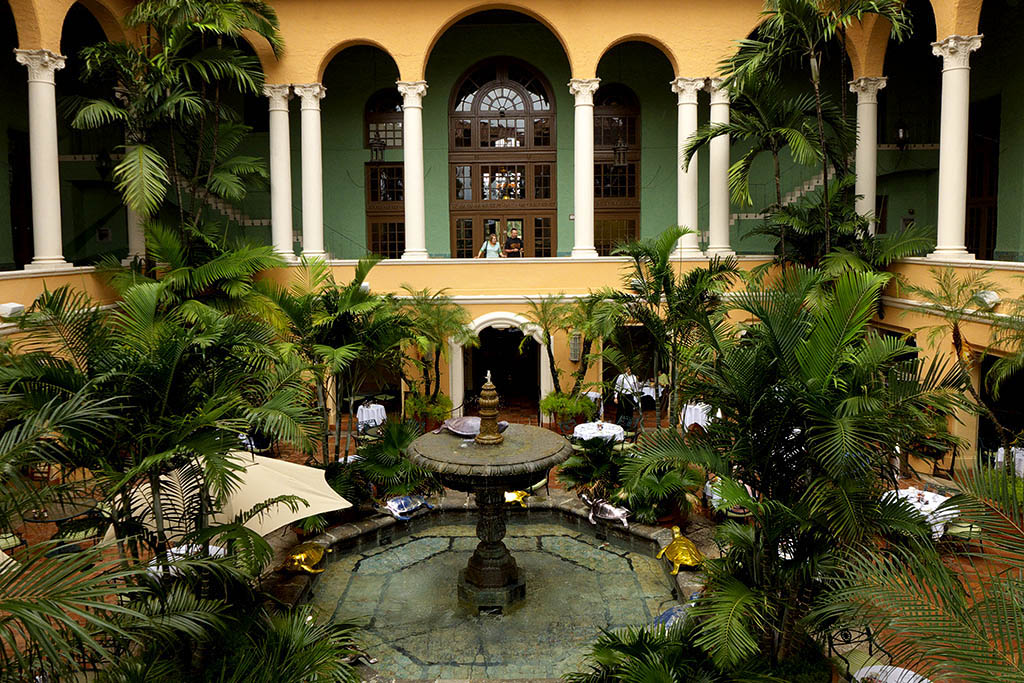 According to legend, a very rich Spanish man built it to convince his wife to move to Florida; that's the reason for the Spanish style and the tower that looks like the Giralda. But the wealthy gentleman didn't succeed in his task and transformed it into a hotel.
History provides a different version: it was built by George Merrick (who also built the Venetian Pool) and John McEntee Bowman from a project by Shultze & Weaver (the architects of the Freedom Tower). The hotel was inaugurated on 15 January 1926: there was a huge party with more than 1500 guests.
The project included an 18 hole golf course, tennis courts, a polo field, a country club and an enormous swimming pool which at the time was the biggest pool in the world. Obviously the hotel was frequented by the great names of the show business, politics and high finance including Ginger Rogers, Bing Crosby, Judy Garland, the Duke and Duchess of Windsor and President Roosevelt, but not only: Al Capone, the famous Italian-American gangster, was a guest there too.
A curiosity: before becoming famous as Tarzan, Johnny Weissmuller was a swimming instructor at the hotel pool and this is the place where, years later, he set a new world record.
During the Second World War Biltmore was transformed first into a military hospital and then, till 1968, it was a home for the veterans.
In 1973 the hotel become property of Coral Gables City and in 1987, after being restored, it was reopened. Unluckily it closed again in 1990 and in 1992 was bought by the Seaway Hotels Corporation, who spent 40 million dollars on renovation and added a spa and a fitness center.
Nowadays the hotel (at 1200 Anastasia Ave, Coral Gables) is marvelous and the swimming pool is still one of the biggest in the world. They say that the restaurants (there are four: one is Italian and set on a wonderful Spanish style patio) are very good and the service is of the same high standard as the reputation of the hotel. We've never been guests there, we just visited it, so we can only report what people who have stayed there say.
Even if it's too expensive for your budget (check the prices at http://www.biltmorehotel.com/), it's worth a visit: have a beer, or an afternoon tea (around 30 USD per person) or have dinner on the patio. It's one of the most famous historic hotels in the United States: absolutely not to be missed.
If you're around we suggest a visit to the Venetian Pool; it's not far from there.
P.S. It seems that the hotel is haunted by ghosts, especially the one of Thomas "Fatty" Walsh, who was killed on 13th floor in 1929. This fact makes the hotel particularly interesting for some guests, but if you're highly emotional maybe it would be better to choose another destination!