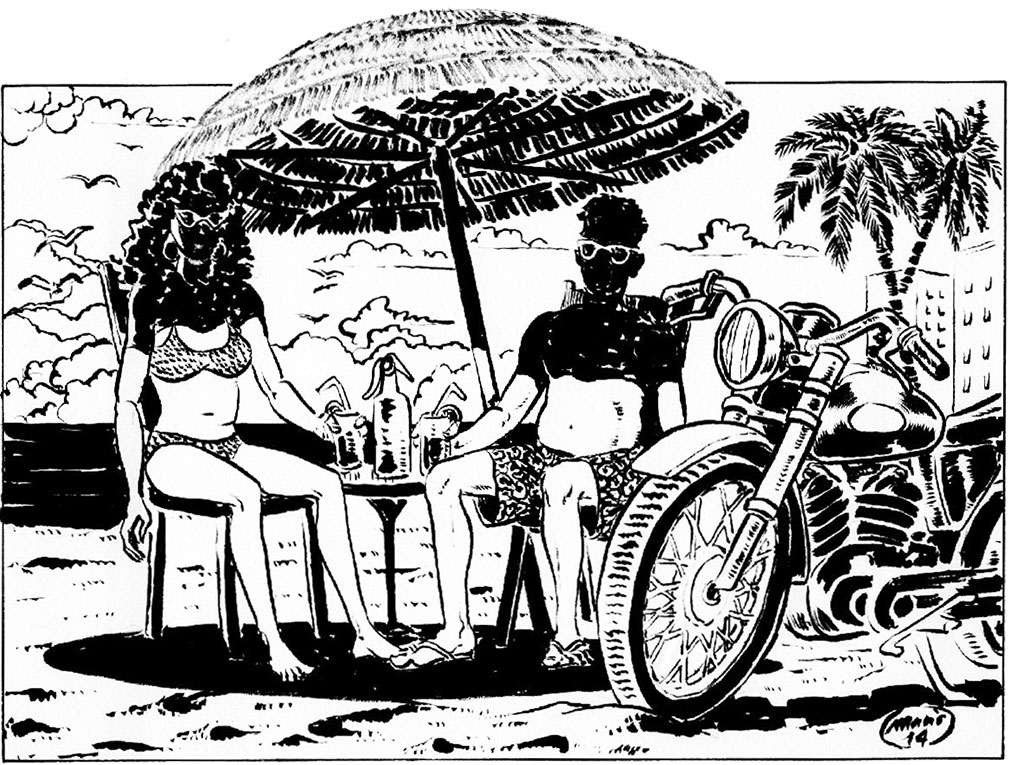 Who are we? We are two guys from'62 who have a passion and taste for travel, the art, good food, cinema, the theatre, music and much more.
That's the reason why MiamiTiAmo will reflect mainly our tastes and opinions. We don't want to set up a website that is all about Miami (Mission impossible!) but, rather, about what we know about Miami, what we liked the best, and what seemed interesting to us.
In the last three years, we've been coming and going from Milan to Miami and we are going to continue doing it. Our impression of the city changed a lot from the first time and the limitations of a short visit by staying in a hotel are different from the demands of a long stay. Our suggestions are aimed to satisfy almost everybody.
Obviously, if you're in Miami for just one week, what you do is enjoy the beach, the sun, and the happy hours. But if you're going to stay longer—be it for work, study, holiday or whatever the case may be—the beach becomes a nice diversion: it can't be a routine. You start looking for different ways to spend your time (in a good way), utilizing useful information about how to live here (even for a short period of time), and do things without spending too much money.
Everything we write on this blog is part of our own personal experience or, rarely, of people we trust.
We would also like to ask you, the reader, to help us discover unknown places, events and activities. Please write to us with your suggestions and well-edited tips on the website and we will hopefully start for interesting discussions.
MiAmiTiAmo is focused more on Miami Beach than on the City of Miami but all news will pertain to different neighborhoods therein.
To advice you better, we suggest you visit the webpage dedicated to the different areas of the city in What To See before surfing the website.
Have a nice trip!
–       Veronica e Gianluca.