What to do / Free is better
Metromover: how to move for free in Miami
June, 2014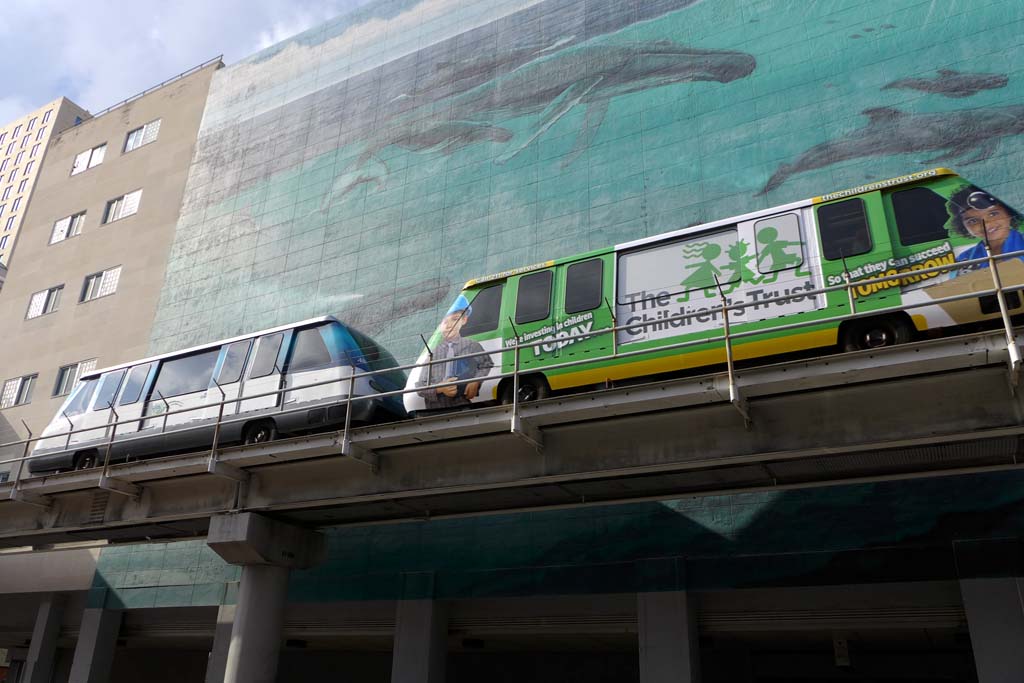 Inaugurated in 1986 and expanded in 1994, the Metromover is a free sky train that runs through the Downtown, Brickell and Omni districts of Miami
There are three routes: the Inner Loop, runs Downtown clockwise and The Outer Loops that run counterclockwise and link the Brickell and Omni districts.
There are 21 stations about 2 blocks apart. Metromover is well connected with Metrorail (which you have to pay for), and works 7 days a week from 5 a.m. to midnight. You usually have to wait just a few minutes. Each carriage holds about 90 people; The Inner Loop trains have two carriages while the Outer Loop trains have only one. On workdays you can find some confusion (especially at rush hour) but at weekends they're almost empty.
The service is completely free and it's a great opportunity to have a look at the town from a higher perspective, avoiding cars and travelling among skyscrapers. Metromover passes near some touristic attractions such as the Freedom Tower, Bayfront Park, the American Airlines Arena, Miami Art Museum and others, too.