What to do / Beach
Are Miami Beach lifeguard towers going to retire?
September, 2014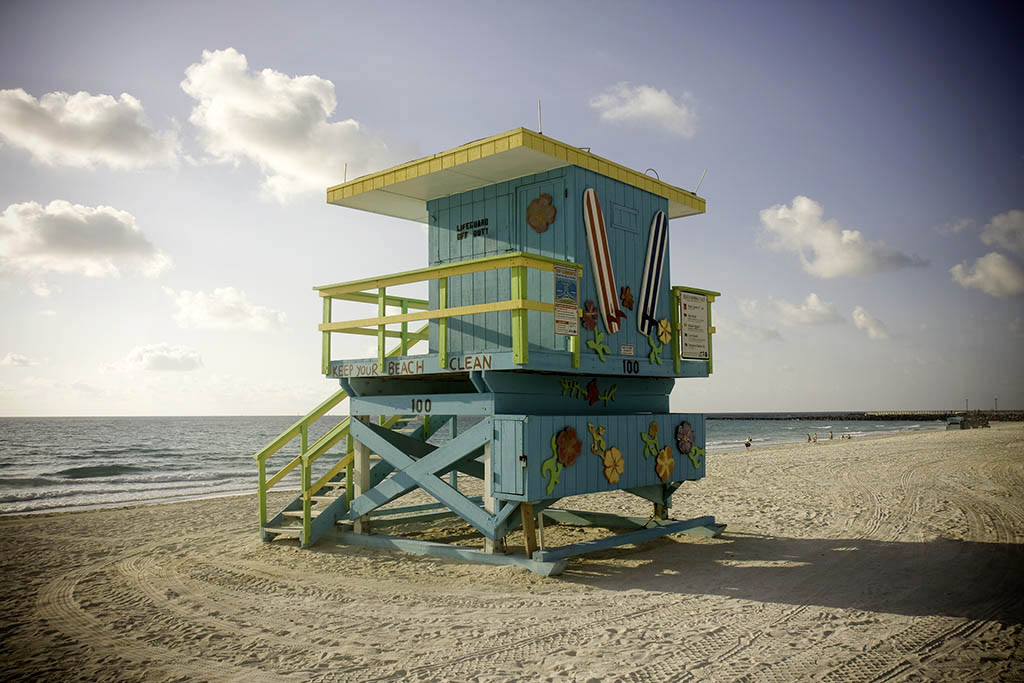 Few things identify a place like lifeguard towers do in Miami Beach. They're one of the city's icons and you can find them everywhere: books, postcards, billboards, paintings, restaurant menus, t-shirts, etc.
They're really nice and their range of pastel or bright colours and artistic architecture makes each one look unique. They are uniquely decorated too: with floral or geometrical designs, and even stars and stripes like the one on 13th Street. There's no doubt that they are useful: every day, lifeguards stare at the sea and the beach from these towers to make sure that bathers are safe. And they're strict as well: they whistle a lot!
Many tourists believe that the constructions are original Deco, but in 1992 Hurricane Andrew blew away the last original towers that were left.
Most of the constructions you see nowadays were designed by the architect William Lane, who offered the drawings to the city; others are the result of artistic contests held over the years. Now there are 29 towers between South Beach point and 85th Street.
If you want to see them you've got to hurry because there are rumors that the Mayor of Miami wants to change them by March 2015 to celebrate the 100th anniversary of the city. The same architect will design the new ones and they'll be inspired by the Deco style; they'll cost 30.000 to 50.000 USD. What is going to happen to the existing towers? Maybe there'll be an auction: get a move on if you want to put one in your garden!
Changes are not necessarily good or bad. We hope that this change (if it actually happens) won't leave citizens and tourists without one of the most iconic and imaginative symbols of the Miami coast.