What to do / Beach, Courses, Free is better
Yoga on the beach
May, 2014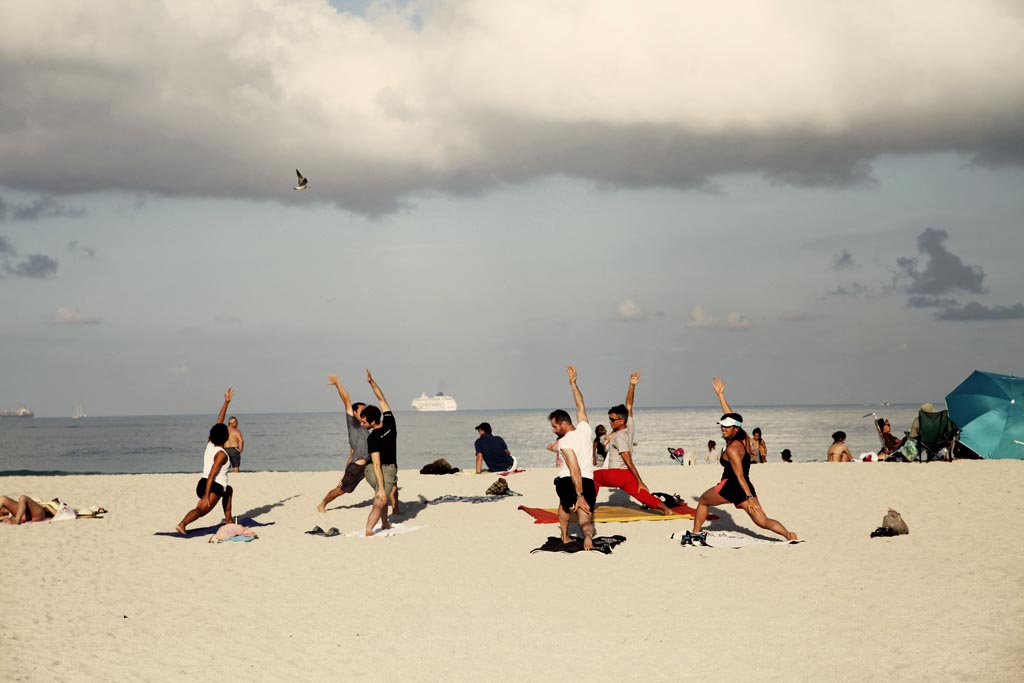 In 1998, when October Rose began practicing yoga on the beach, some locals joined her, leading to a daily routing for many.
Since then things have changed a bit: October Rose moved to India and some yoga teachers took her place in her two daily appointments but, even now, at 7 a.m. and 5 p.m. (6 p.m. during the summertime), you can attend a yoga class on the beach on 3rd Street, close to the lifeguard tower. Beginners or experts, the class is open to anyone.
There are classes every day except when it rains or when the temperature falls below 55° F (around 13° C) which is rare! The fee is a nominal of donation: $5.00-10.00 USD per person is fair. Don't forget to bring a beach towel, sunscreen, and water.
Maybe sand is not the perfect surface to practice yoga but Savasana with the sound of waves on the background is invaluable, especially early in the morning together with the sunrise.
During moonlit evenings, it's possible to take part of nighttime meditation on the beach.
For more information, please visit 3rd Street Beach Yoga.
Namaste!