What to do / February, Free is better
Events
Dream cars at Hollywood Classic Car Show
August, 2014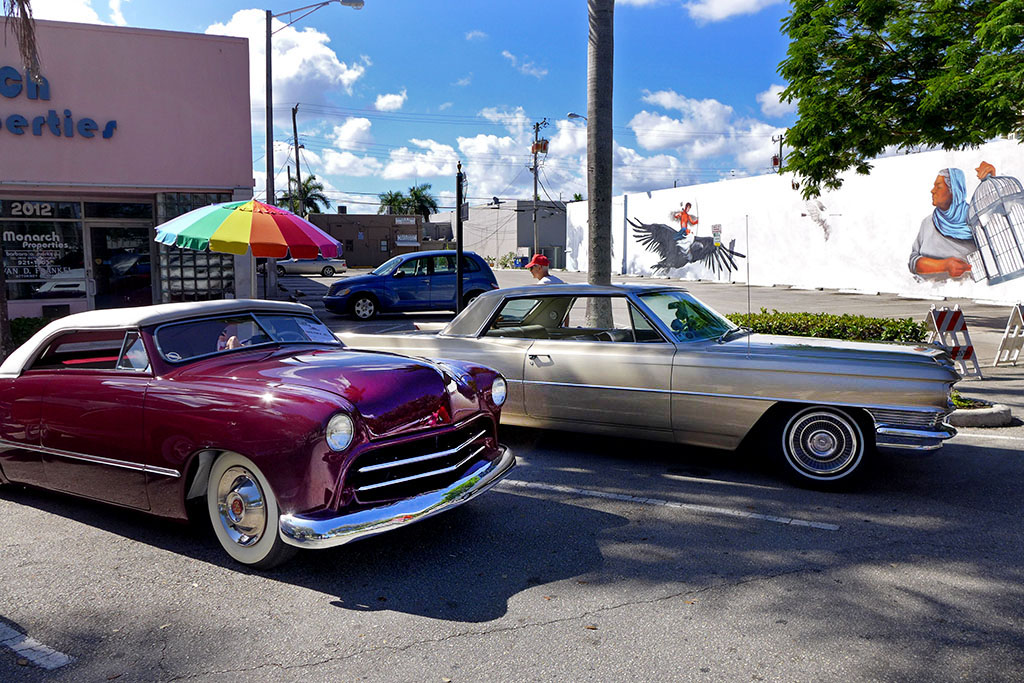 In Hollywood (37 km from Miami Beach, and half hour by car if there are no traffic jams) every first Sunday of the month, from September to June, there's the Dream Car Classic Car Show. Hollywood Boulevard, the main road, becomes a pedestrian zone and vintage vehicles prior to 1976 are displayed all along the street: there are mainly cars but not only: you can also see motorbikes, tractors, trucks and more. You can stroll among the cars, sneak inside, and have a chat with the owners.
There are often other attractions too, for instance last March George Barris was a guest; he's known as "the king of Kustomizer" and became famous for having designed the first Batmobile in the 60s as well as prototypes for the Batcycle and the Batcopter. There are musical events as well, such as clown shows, art labs for children, etc.
The event is open to the public from 10 a.m. to 2 p.m. and it's free. The bars and restaurants along the road are open for the occasion, too. We spent a nice and unusual morning there, and in the afternoon we went to the wonderful Hollywood beach, but that's another story and we'll tell you next time.
Next 2014 editions: September 7, October 5, November 2, December 7.
2015: January 4, February 1, March 1, April 5, May 3, June 7.