What to see / Art & Culture
New World Center
May, 2014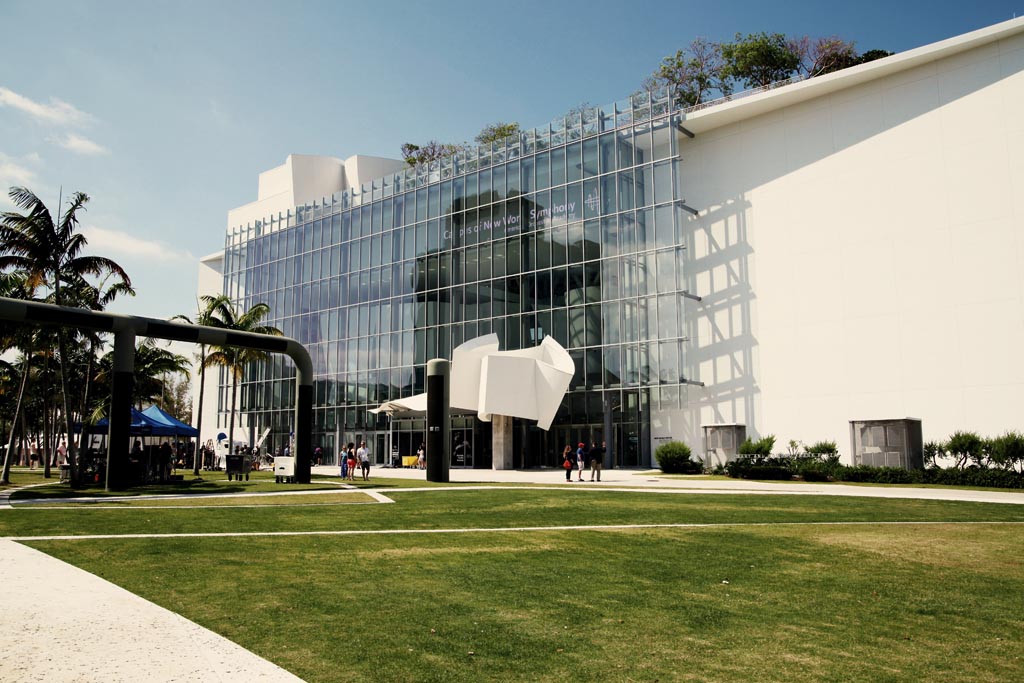 One block away from Lincoln Road Mall at 500 17th Street is the New World Center (NWC): a concert hall in Miami Beach and the new home of the New World Symphony (NWS), a music academy for talented musicians selected from all over the United States.
The walls and glass were commissioned by artistic director Michael Tilson Thomas and designed by Frank Gehry. The New World Center began construction in 2008 and opened to the public in 2011. Its estimated cost was $160 million dollars: part of the money was accrued from the selling of Lincoln Theatre, the old home of NWS; another portion part was provided by the City of Miami Beach and the Miami-Dade County, and the remaining revenue was generously provided by private donors.
The 9,000 square meters of the centre there are composed of 756-seat concert hall designed by Yasuhisa Toyota, whose acoustic is characterized by having the public very close to the stage providing the audience with an unusual proximity to the musicians; around thirty rehearsal rooms for students; audio recording rooms; offices; classrooms; and a wonderful terrace. It is possible to visit the centre with an organized tour of 30-40 minutes at the cost of $5.00 USD.
Part of the 10,000 square meters is a garden that surrounds the centre. Designed by Dutch studio, West 8, which specializes in landscaping, is the SoundScape: 500 square meters in front of a 650 square meters wall, where live concerts take place from time to time.
People can enjoy the music while sitting on the grass, drinking a glass of wine or having a picnic! We did it and we spent a great night there. Free of charge!
For further information about NWS WALLCAST, visit the New World Symphony online. Concerts are from October to May, not during the summer.
If you are not a classic music lover, you can watch a movie in its original language every Wednesday at 08:00 PM.