Food & Drink
Via Emilia 9, a traditional Italian restaurant in South Beach
November, 2014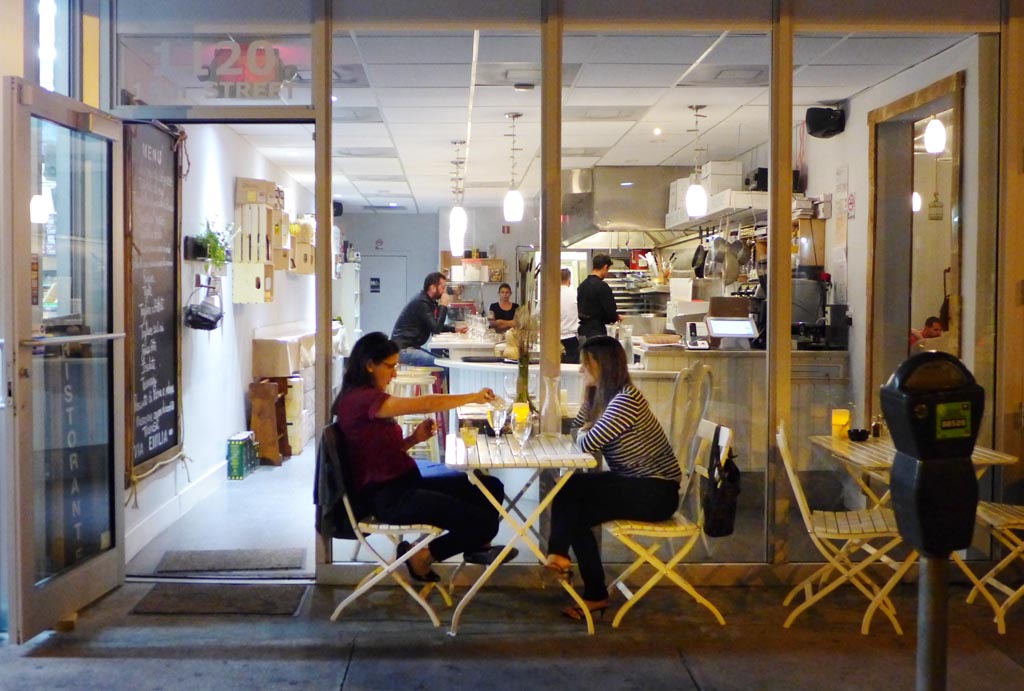 For those of you who want to try the real Italian cuisine, or are already in love with our food, here is a good new: Via Emilia 9, a traditional Italian restaurant, recently opened in South Beach, located at 1120 15th Street.
The restaurant is cozy, like an old Italian restaurant but with a touch of fashion, a slicer in the foreground and friendly staff.
The "salumi" are great (you can also taste mortadella!), and "gnocco e tigelle" are prepared to perfection (the chef told us about the difficulties he had to find a yeast suitable for fried dumplings), not to mention the noodles (homemade) with meat sauce, the eggplant parmigiana or "passatelli" with truffle.
The menu is composed mainly by cheese and salumi trays and pasta dishes (they told us that tortellini in broth were excellent, but the temperature in those days was very hot, and I was unmotivated… better come back in a rainy day). You can also enjoy delicious sandwiches and wraps. Or let yourself be tempted by chocolate salami.
The prices are medium/high, but considering the homemade pasta and the high quality products arriving directly from Italy… Here are some examples: ham or mortadella sandwich 9.90, a plate of pasta between 18 and $ 20 (25 $ for tortellini), the tray "Emilia" (tigelle, fried dumplings, sausages and cheese) 18,90 for one and 29.90 for two. To see the entire menu, visit the webpage of Via Emilia 9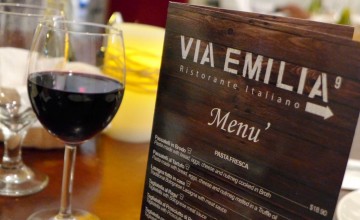 P.S. We came back on a rainy night , as promised, and we tasted the tortellini in broth: really excellent!