Food & Drink
Tap Tap, an Haitian restaurant in South Beach
January, 2015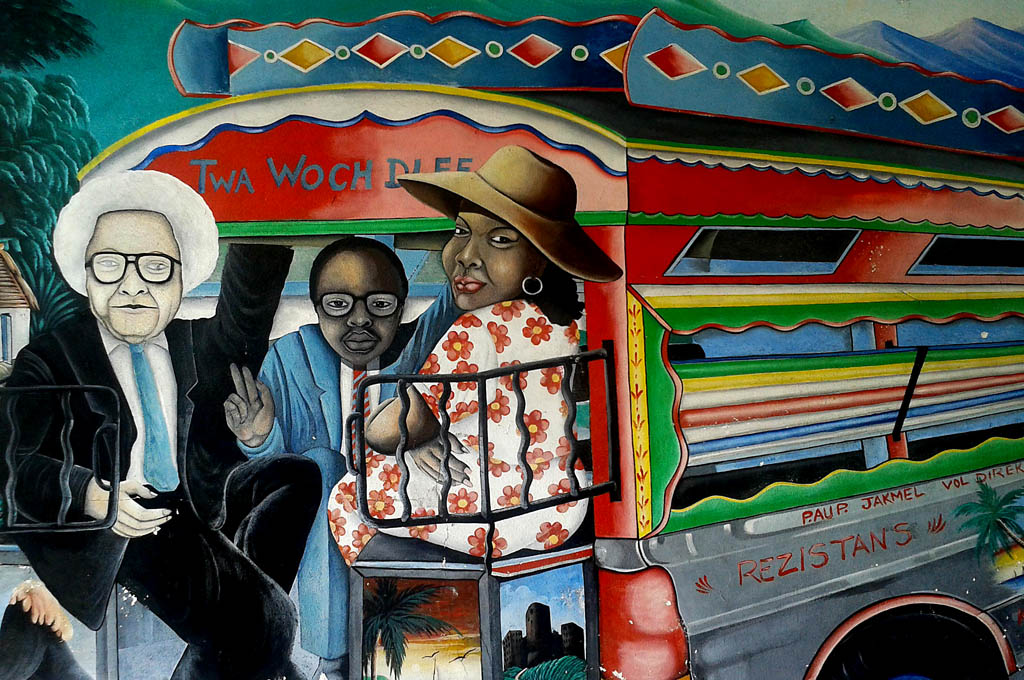 The Haitian words "Tap Tap" literally mean "quick quick", but they are also used to define the colorful buses that serve as shared taxis on the Caribbean island.
And it is just a tap tap what welcomes you, painted on the wall at the entrance of the outdoor area of ​​the Haitian restaurant at 519 5th Street. The rooms inside are also painted in bright colors, with Caribbean motifs, with tables and multicolored murals, depicting scenes of local life of the Pearl of the Antilles.
The food is excellent; we tried plat fritay, a mixed fried sweet potatoes, plantain and malanga akra (a root popular on the island); zepina nan sos kokoye (spinach cooked in a coconut sauce); Kalalou (ladies'fingers stewed); Creole shrimp. We had a hearty meal and everything was delicious.
The place is quite famous for the goat stew, but we did not tasted it.
The atmosphere is friendly, the prices reasonable and the service fast, although we have heard from other customers that, despite the name, sometimes the waiting is a bit too long.
At Tap Tap they serve the best mojito in Sobe, it seems they have won the first prize for 3 years in a row. Unfortunately we learned all this after dining there. This means we will have to go back!
P.S. We went back to try the mojito: really good. That night we tried another cocktail on the menu, I do not remember the name, but it was made with rum and passion fruit. Make sure not to miss it!