Food & Drink
News Cafe
May, 2015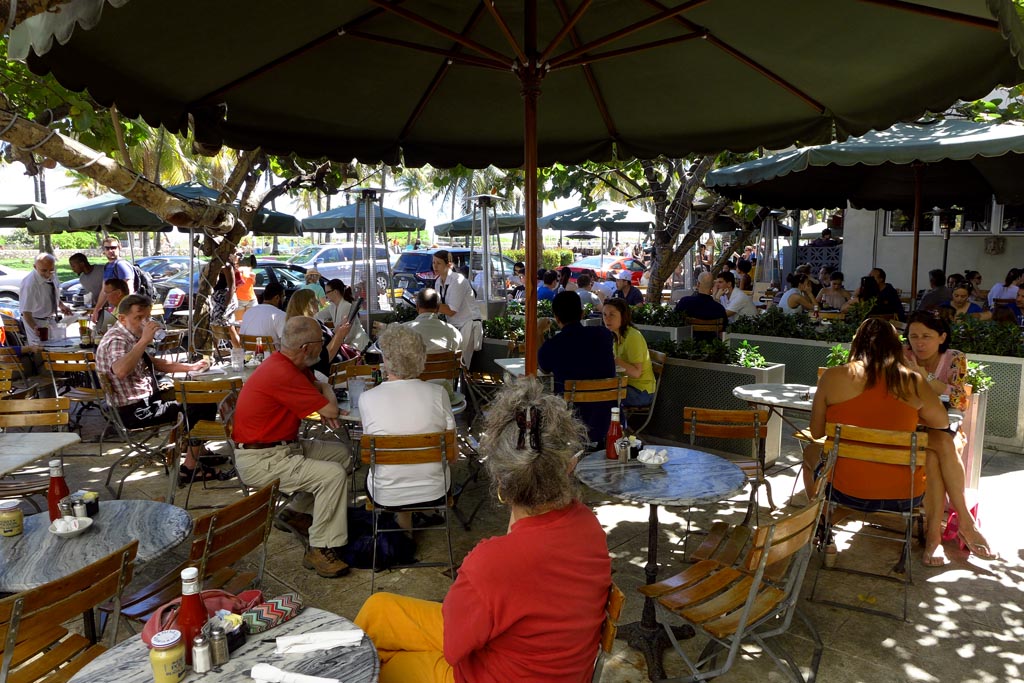 Our favorite place in Ocean Drive is, out of doubt, the News Cafe: the only one with tables under the trees, so it is kind of cool even on the hottest days (excluding July-August).
It is the right place to enjoy an American breakfast, but also to taste a plate of Middle Eastern mezez at noon or for a drink. The waiters are fairly efficient (not always cordial, but polite). The prices are quite in line with the position, and in some cases lower: salads between 10 and 15 dollars, American breakfast 12 and continental 8, burgers 11/13 dollars, and our favorite dish, the Middle Eastern Combo (a mixture of vegetable salads and sauces from Middle East, served with hot pita) 9.75 for a person and 14,50 for two.
From Monday to Friday, between 4 and 7 pm, you can try a 2-4-1 happy hour (that means: buy one and get one free).
The News is open 24 hours a day, so is perfect for a snack at any time of the day and night.
Another good thing about the place: the quality and volume of the music, unlike other places on Ocean Drive, is… reasonable.
For a look at the menu, here is the link.