Food & Drink
Manolo, the King of Churros in Miami Beach
February, 2015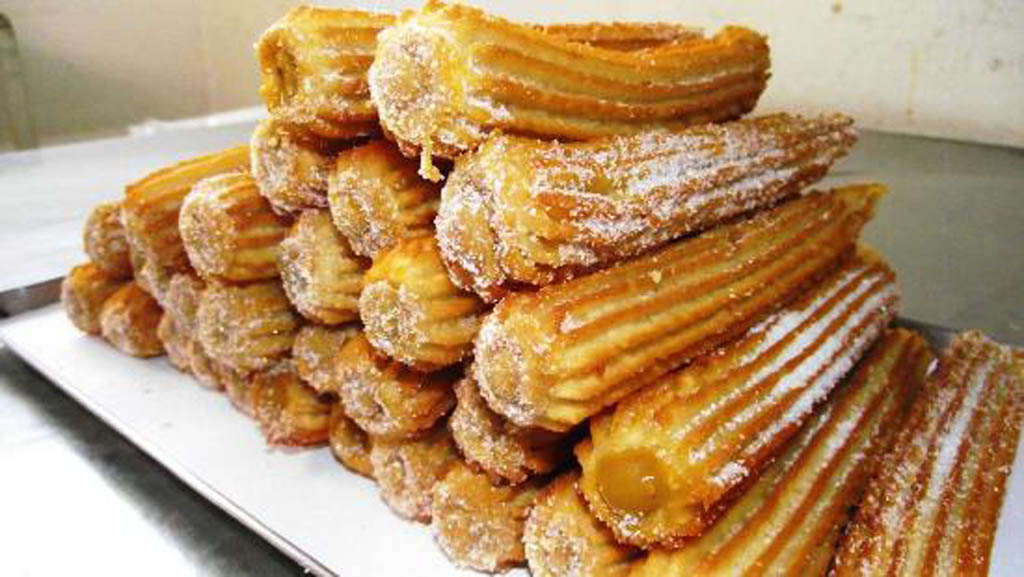 Manolo, on Washington Ave., does a bit of everything: breakfast, giants hot dogs, empanadas, sandwiches, salads, pizzas, pasta, incredible cakes.
But for me Manolo means mainly one thing: churros.
They are absolutely fantastic, everybody says so, in South Beach. For 0.75 $ you can enjoy a hot churro filled with cream, caramel or chocolate. And, believe me, one is not enough.
For those of you who do not know what a churro is: a kind of pastry originating from Spain, made from a fried batter, and dusted with sugar. Also very popular in Latin America and in some parts of the United States, churros are a real delight.
The most twisted minded people, dip churros in hot chocolate (but fortunately in Miami, given the wheather conditions, we do not see many). And even to me, being a real glutton, this seems really excessive. But believe me, one or two churros in the afternoon can make you feel… really happy!