Food & Drink
La Parilla, Argentinian barbecue in Miami Beach
August, 2014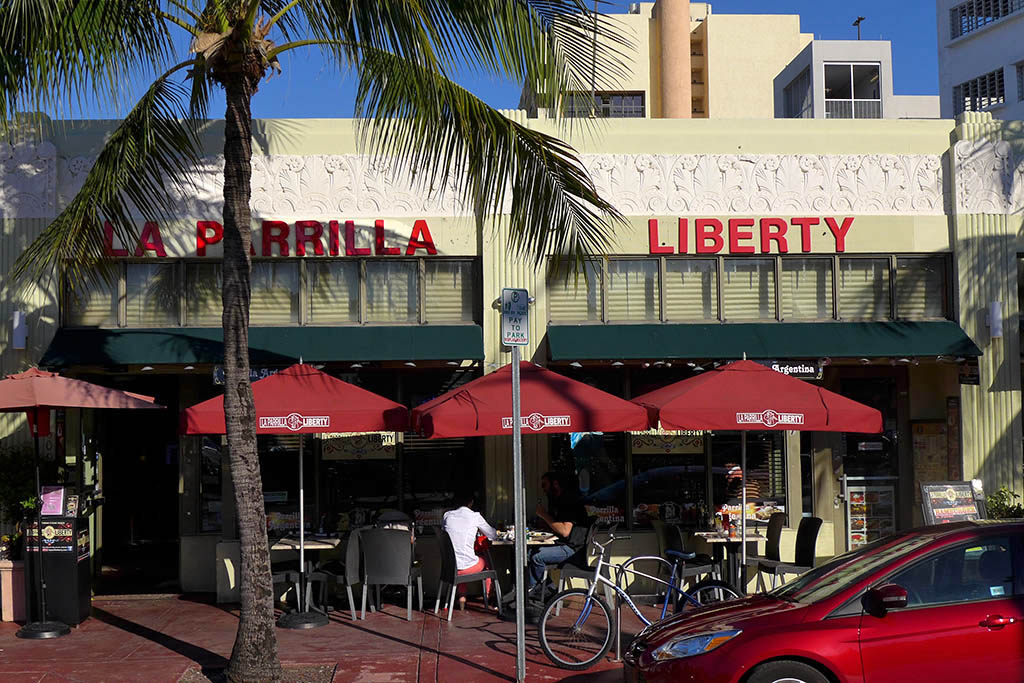 Parilla Liberty is a great Argentinian steak house. It's one of our favorite places in Miami Beach and the ideal place for grilled meat lovers.
There's a comfortable garden in the backyard, nice and efficient waiters, and a decidedly welcoming atmosphere.
Part of the menu is dedicated to Italian cuisine; we never tried it (I'd rather go straight to an Italian restaurant) so we can't tell you if it's worth it. What is for sure is that the meat is great and really good value if you consider the quality and the location (at the center of Deco district). Every time I go, I eat almost the same things: an 8 oz (there's also 14oz) skirt steak, chorizo (very good Argentinian sausage), French fries or purée, a beer or a glass of Argentinian wine, and I spend around 25 USD plus the tip (from 15 to 18%, but be careful, sometimes it's included: you can check on the bill).
We often go there, sometimes with a group of people, and we are always satisfied. My only regret is not being there to see the World Cup soccer final on their mega TV screen together with the Argentinian supporters… to comfort them at the end!
Parilla Liberty is at 609 of Washington Ave.
See the website and menu at: http://www.laparrillaliberty.com/Home.html