Where to sleep
Jetset Franklin
July, 2014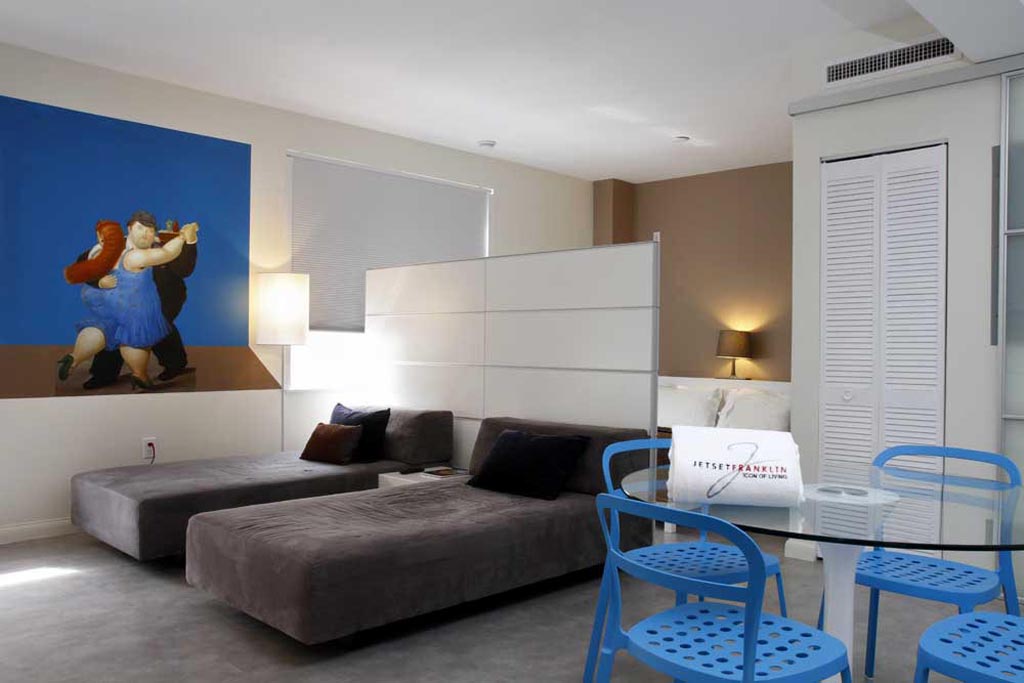 Wonderful rooms and fantastic service! We stayed here for ten days last year and Jetset Franklin exceeded our expectations!
Jetset Franklin is a small residence located in a recently restored historic apartment building with loft-style rooms influenced by 20th Century artists. The rooms are thematic and you can choose from the likes of Botero, De Lempicka, Kandinsky, Klimt, Picasso, Warhol, and many more.
The rooms are quite spacious, with lofts that vary in size from 37 to 46 square meters up to 70 square meters in a two-room apartment. All rooms are furnished with a kitchen complete with cooking utensils, silverware, microwave oven, toaster, dishwasher, free WiFi, central air conditioning, a flat screen TV, an iron and ironing board, toiletries, an American-style coffee machine with Starbucks products: essentially everything!
Located in walking distance from Ocean Drive, it is a hotel managed by Italian staff. The staff is polite and helpful and they are always available to provide you with valuable information: where to eat; where to shop; what to do; how to rent a car, a scooter, or boat; or how to organize a tour.
Prices range from $150.00 USD for a two-person loft during the low season up to $400.00 USD for a six-people apartment during the high season. It is located at 860 Collins Avenue, Miami Beach, FL 33139.
For more information or if you would like to make a reservation, please visit Jetset Franklin.